WHAT ARE THE BENEFITS TO 

PNOĒ?
➥ So, PNOĒ measures your VO2 max with clinical precision and determines your biological age with the most scientifically backed method.


➥ According to the American Heart Association. VO2 max is the strongest predictor of how long and well you're going to live.


➥ Your chronological age and your biological age may not be the same thing. But the only way you can find out is with your VO2 max levels.


➥ To keep chronic disease at bay, the three most common cases of chronic disease are heart disease, lung disease, and diabetes.


➥ They also happen to be the three most common causes of death. What's common among them, all three directly impact the amount of oxygen that flows through the organs that they affect: the heart, the lungs, and the cells.


➥ Breath analysis is the gold standard for analyzing the oxygen flow through the heart, the lungs, and the cells and identifying early signs that may be related to a chronic syndrome.


➥ And so, we have to understand how important oxygen is to the body.
EXPERT ANALYSIS
Discover the full extent of your metabolic, lung,& heart fitness potential under the expert guidance of our skilled trainers and mindset masters.
PERSONALIZED NUTRITION
Craft a nutrition plan that aligns with your preferences and caters to your calorie, macronutrient, and micronutrient needs.
TAILOR-MADE FITNESS
Your fitness journey will be designed with your unique needs in mind, ensuring it suits your goals and limitations perfectly.
THE MASTERS OF TRANSFORMATION
Pioneers in Physical and Mental Excellence, Champions of Inner and Outer Strength.

We are Jon and Jessica Hinds, Masters of Transformation, pioneers in physical and mental excellence. At the pinnacle of our disciplines, we stand as Master Yogis, Elite Kettlebell Sport Champions, BAASE Alignment Masters, Reflexologists, and Neuro-Muscular Therapists. But we are far more than fitness trainers; we are LIFE FORCE MASTERS, dedicated to empowering others to shed limiting mindsets and bodies in favor of their strongest selves.
FEATURED IN:
Media Accolades and Champion Achievements: Jon Hinds in the Spotlight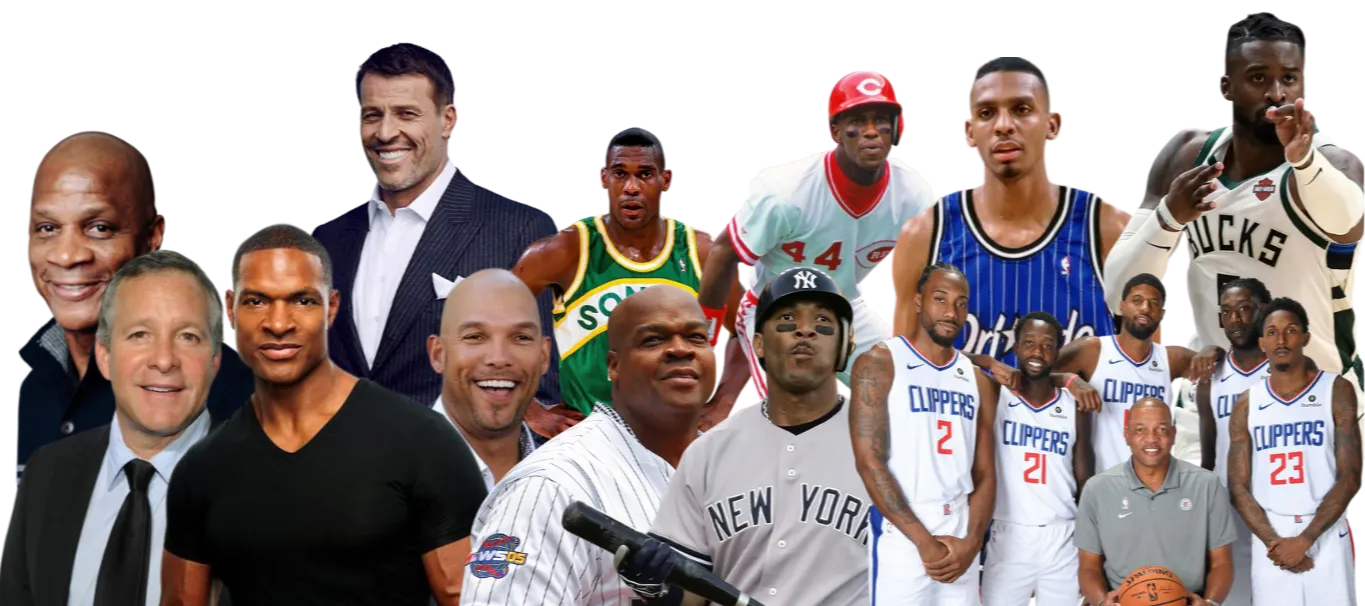 LO

NGEVITY
A Long & High-Quality Life Is A Journey.

It doesn't just happen automatically.
The first thing that you have to do as your starting point is to: 


1. Gauge your biological age. 
2. Keep chronic disease at bay. 
3. Consume the right microbes. 
4. Maintain a healthy body weight. 
5. Exercise for longevity. 
6. Time your meals. 
7. Optimize your breathing for focus and posture.
To Maintain A Healthy Body Weight:

Each person's metabolism is different. Although we often hear that phrase, few of us know what that means.
In a nutshell, metabolism is the process by which you convert nutrients like fats and carbohydrates into energy based on our body weight, muscle composition medical history, and hormone profile, which we all use to burn a different number of calories. 
To maintain a healthy body weight, you need to know the calories you burn to determine the calories you need to eat.
Going above this level will cause gradual weight gain, whereas if you go below this, it can cause metabolic slowdown and create a hormonal imbalance, so PNOĒ measures your calorie burn with critical precision and determines the optimal calorie intake for maintaining a healthy body weight.
Then it takes into account what you burn and then what you should eat.
CONSUMING THE RIGHT MICROS
Micronutrients are potent compounds that play vital roles in our bodies such as:
They include vitamins, minerals, and other substances that can be found in specific food items and supplements. The PNOĒ device identifies deficiencies in critical areas of your body including the lungs, the heart, and the metabolism.

After that, the Registered Dietitian we have on staff here uses this information to craft a nutrition plan with the micros based on your deficiencies. Why? Because no two human beings are the same. Then, we teach you how to exercise for longevity. 
RESISTANCE TRAINING
Includes various types of weightlifting and it's the most important as it has the biggest impact and prevents your metabolism from slowing down. It's also the most powerful provision against osteoporosis and Metabolic mobility problems like lower back play.
CARDIO TRAINING
Cardio training, like walking, is basic yet effective. It improves cardiovascular endurance and aids weight loss when used wisely. It suits all fitness levels, but beginners should start gently and gradually increase intensity as needed for their goals.
INTERVAL TRAINING
Involves high-intensity intervals at 83%-100% of your maximum heart rate. It suits various fitness levels and goals. For those with health concerns, start gradually with lower-intensity cardio training like base-long and base-medium.
The optimal break down among the three is dependent on the metabolic heart, cellular, and lung fitness of the individual.

PNOĒ analyzes your metabolic cellular, heart, and lung fitness with clinical precision to determine the ultimate exercise breakdown for you. Whether it's cardio training, resistance training, interval training, and then meal timing.
The timing of food is as important as the calories - macros and micros you consume optimal meal time that can improve energy levels and focus; increase fat burn throughout the day; reduce the risk of metabolic disease; reduce hunger; optimize results for exercise; adhering to the rules of optimal build time is easy as long as you can have a plan and with PNOĒ, personalized nutrition plans consider all scientifically backed guidelines for maximizing energy levels, fat burn and reducing hunger and build them into your diet plan.
So, whether it's your breakfast, your snack time, your lunch, and your dinner time, it takes all these things into consideration. And then to optimize your breathing for focus and posture.
Breath is the most potent regulator of posture and brain function. Erotic breathing, aka hyperventilation syndrome can impact how our brain functions and how effectively we stand upright.
Hyperventilation reduces oxygenation to the brain, causing fatigue, lack of focus, and / or panic attacks. It also lowers the pressure in your abdominal muscles and reduces stability in your lower back. Hyperventilation can be subtle and common. More than 10% of people chronically hyperventilate and few know that they're doing it. With PNOĒ, it analyzes your breathing rate and carbon dioxide concentration and determines whether you're suffering from hyperventilation. This is the first step of addressing it through breathwork, meditation, and your doctor.
Unlock The Importance Of Metabolic Analysis For Achieving All Your Fitness And Health Aspirations.
PNOĒ sets the gold standard in tracking heart, lung, cell, and metabolic health, with independent validation matching the precision of hospital-grade analyzers.


REVEAL THE
EXTRAORDINARY

NARRATIVES WITHIN YOU!
These brave warriors identified their areas of opportunity for improvement, AKA weaknesses, and PNOĒ provided them with a tailored strategy for triumph. Just one month into training, they mastered their weaknesses and both achieved their personal best records.
Lindsay Webster
Overtraining had disturbed and slowed my metabolism. PNOĒ found the issue and helped me fix it.
Ryan Atkins
PNOĒ discovered that my lungs were limiting my performance and gave me the breathing training I needed to improve.
Robert Killian
PNOĒ helped me take my training to the next level by giving me movement-specific training recommendations.